Best Toyota Truck and SUV Models For Hunters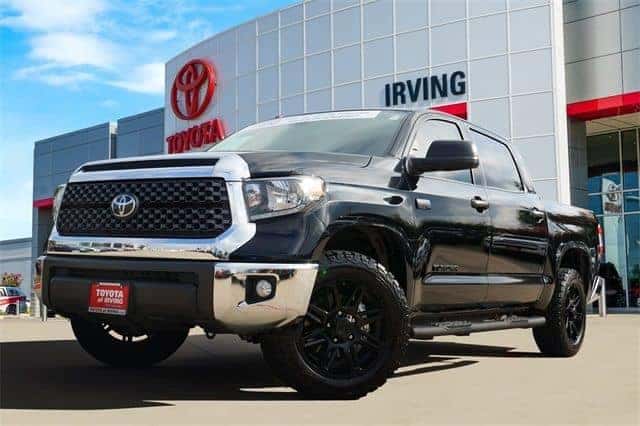 Hunting Season will be here before you know it! The Toyota lineup offers a variety of truck and SUV models, but there are two that we feel are especially great for hunters who are looking for something that can aid in their fall outdoor adventures. Find out which two models we think are best below.
Best Toyota Models for Hunters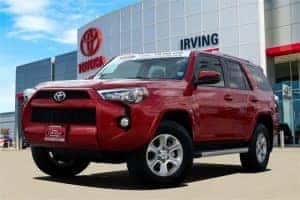 2018 Toyota 4Runner
Seating Capacity: 5-7 Passengers
Cargo Space: Up To 89.7 Cubic Feet
Ground Clearance: 9.6 Inches
Max Towing Capacity: 5,000-Pounds
The 2018 Toyota 4Runner is our choice for the best Toyota SUV for hunting. Thanks to split-folding rear seats that provide a massive cargo space area and an available sliding rear cargo deck that pulls out to give you a flat surface to organize your gear, the 2018 4Runner provides all of the versatility and space hunters need on the go. Because of its smaller max towing capacity, the 2018 Toyota 4Runner is best for hunters who only need to bring along a small trailer. An available roof rack can also provide additional storage for smaller items.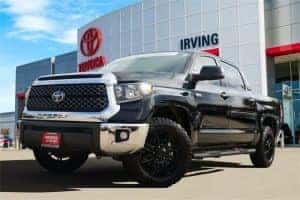 2018 Toyota Tundra
Seating Capacity: 3- 6 Passengers
Cargo Space: Varying Bed Lengths
Ground Clearance: 10.4 Inches
Max Towing Capacity: 10,200-Pounds
For maximum performance, we suggest the 2018 Toyota Tundra. Its 10.4-inches of ground clearance ensure that you and your hunting group can make it down any trail and back again. A max towing capacity of up to 10,200-pounds when properly equipped means you can also bring the camper, ATV, or any other equipment needed along for the ride. The 2018 Toyota Tundra's truck bed comes equipped with a variety of tie-down cleats and storage options that make it just as versatile a hauler as any SUV and is easy to wash down when there is a mess.
Visit us and connect with one of our team members for a more in-depth look at what the 2018 Toyota 4Runner and 2018 Toyota Tundra have to offer. If you know which model is the right choice for you, browse our current inventory online to see if we have what you are looking for in stock. We can even help you find the best burgers in Dallas if you haven't had time to go hunting in a bit.