2018 Toyota Yaris Trim Levels & Body Styles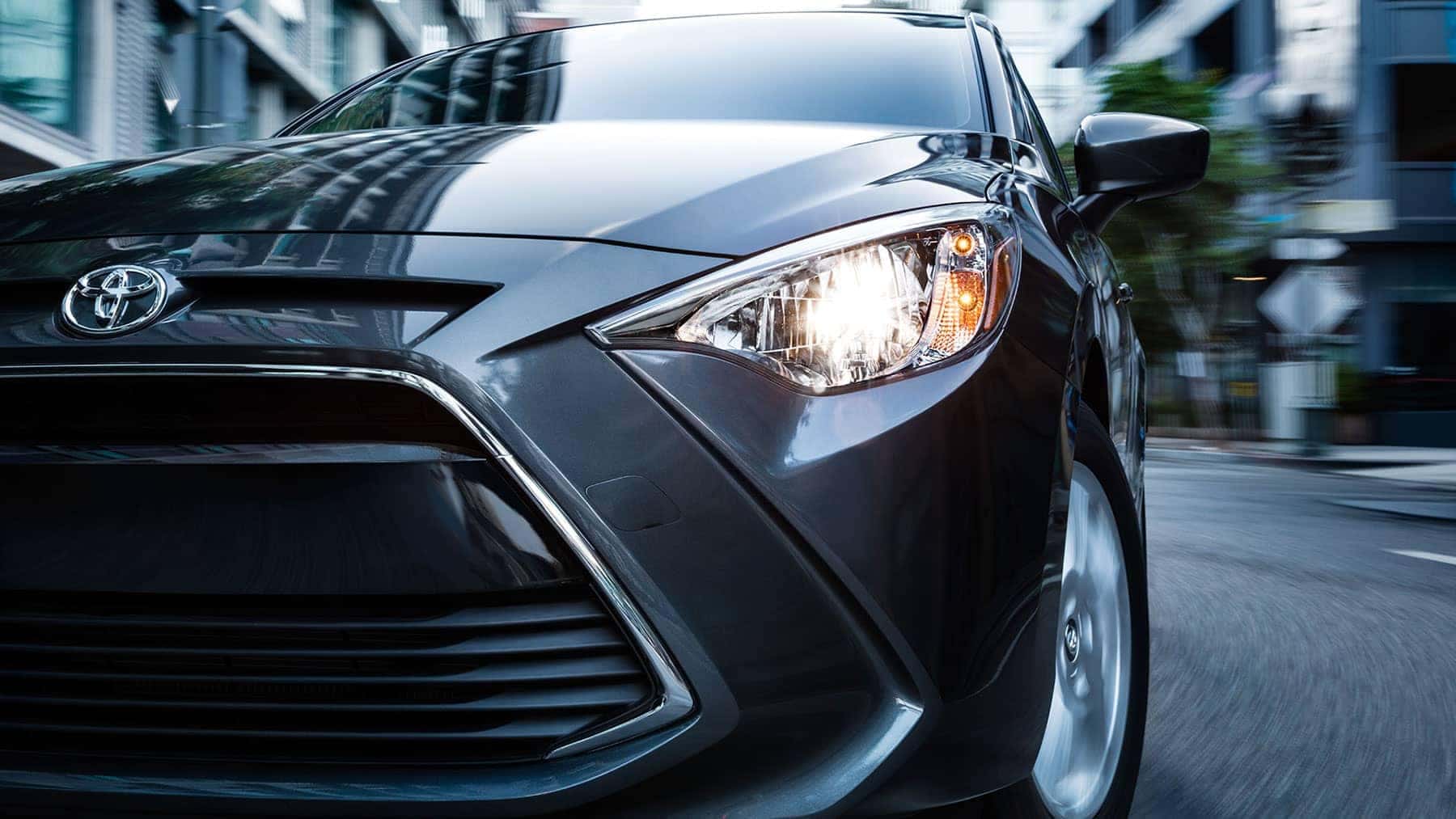 If hatchbacks are known for one trait, it's their versatility. Hatchbacks such as the 2018 Toyota Yaris offer more space than sedans, making them a practical choice for many drivers. Available in three trim levels and in two-door or four-door body styles, finding the 2018 Yaris that's right for you may seem complicated at first. Let's break down the 2018 Toyota Yaris trim levels and body styles so that you can make the choice that best compliments your lifestyle.
The three trim levels of the 2018 Toyota Yaris are L, LE and SE. Two different body styles (two-door and four-door) are available for the L and LE trims, though the SE trim is four-door exclusive. A 1.5-liter four-cylinder engine powers all 2018 Yaris models, providing 106 horsepower and 103 pound-feet of torque. This engine received an EPA-estimated fuel economy rating of 30 miles per gallon for city driving and 36 miles per gallon highway driving, for a combined rating of 33 miles per gallon.
| L | LE | SE |
| --- | --- | --- |
| Two-/Four-door | Two-/Four-door | Four-door |
| 15″ steel | 15″ alloy | 16″ alloy |
| 6.1″ touchscreen | 6.1″ touchscreen | 7″ touchscreen |
| No remote lock control | Remote lock control | Remote lock control |
2018 Toyota Yaris Trim Level Differences
The 2018 Toyota Yaris' features vary depending on trim level. Each trim comes with different wheels: 15" steel, 15" alloy and 16" alloy for the L, LE and SE respectively. The LE and SE come equipped with remote lock control, cruise control and power side mirrors. The size of the touchscreen varies by trim as well, with the L and LE trims coming with a 6.1" touchscreen and a 7" touchscreen on the SE trim.
Shopping for a 2018 Toyota Yaris? View our online inventory and find your next vehicle today. You can also schedule a test drive right here on our website.