Toyota Repair Overview
We at Toyota of Irving are happy to take a moment to present you this Toyota Repair Overview. We have an outstanding service department onsite, and Toyota is our specialty. We have years of experience, and we can handle virtually all of your vehicle's repair needs. Regardless of the model year that you drive, you are in good hands at the Toyota of Irving service center.


"We have an outstanding service department onsite, and Toyota is our specialty. Regardless of the model year that you drive, you are in good hands at the Toyota of Irving service center."
Toyota Brake Repair Overview

Your vehicle's brake system is vital to both the safety and performance of your car, and if you've noticed that the stopping distance isn't what it used to be, or if there's a spongy feel when you apply pressure to the pedal, it could mean that you need a system checkup. Sometimes the fix is as simple as changing your pads. However, if there is rotor damage, all is not lost, as many times we can turn them on a lathe to restore them to proper working order.

Regardless of big or how small the job, you will be pleased to note that we take the time to examine all of the components of your system. The master cylinder, the hand brake linkage, and brake pipes are all looked at in detail. And if you drive an older model that has drum brakes in the rear, we have you covered. We are in constant contact with the automaker to ensure that your vehicle—regardless of its age—has a well-performing brake system.

Your fluid and fluid pressure is checked as well. If it's dirty or needs topping off, it could affect the performance of the slave cylinders that directly lead to brake application. If you have a newer model, we examine the servo unit to ensure that your power-assisted brakes are functioning as they should.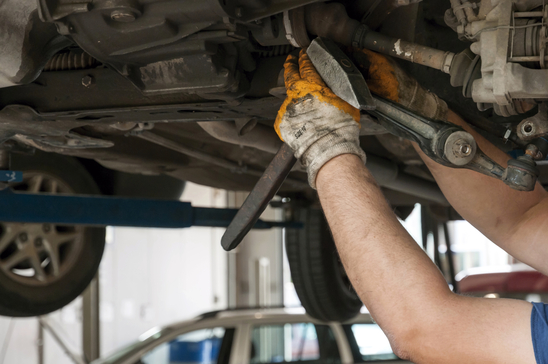 Keep up with your Toyota repair schedule easily at Toyota of Irving.
Toyota Air Conditioning Repair

In this Toyota Repair Overview, you will find that we can repair any air conditioning system. Many times, you have the "cool but not cold" phenomenon, and it is often a quick fix. We have some of the best diagnostic equipment in the area, and we always take the time to consult with you during the procedure. You won't feel left in the dark when you have your A/C unit worked on at Toyota of Irving, and our top concern is that you're driving in 100% comfort.


All of the valves are examined, as are the O-rings and the Freon charge. We inspect for leaks, and we check the hoses and compressor to ensure that they are functioning as well as they should. Many times, the issue is as simple as the blower motor malfunctioning. Regardless of what ails your A/C system, you will be pleased to note that we have a top-notch parts department onsite as well.


Our parts advisors have Toyota-certified A/C components, and on the off chance we don't have what you need in stock, we can order anything and have it here quickly. And like our service technicians, our parts advisors will never try to sell you something that you don't need.


Toyota Repair Services and Information

If you're in need of tire repair, you needn't worry when you choose us. While it varies depending on the tire, tire age, and the extent of the damage, many times we can repair the leak to provide you with peace of mind when you hit the road again.

However, if you're in need of a new tire, you will learn in this Toyota Repair Overview that we have an impressive selection of tires at our dealership. Just about all the major brands are available, and we make the effort to consult with you help you figure out the best tire for your needs. For example, if you are more of a commuter, then one brand might work better than another. This same rings true if you find that you take your truck or SUV off-road on a regular basis.

We offer a good amount of other repair services, and there's a collision center if you find that you need bodywork done. We are thorough and courteous, and we are always honest when it comes to time and money. We are located at 1999 W. Airport Freeway, and our service team is here every day of the week for your convenience. We are proud to serve repeat customers from the greater metro communities of Grapevine, Coppell, University Park and Richardson, and we look forward to helping you with all of your future Toyota repair needs.


© Copyright Content Motive, 2017.
All Rights Reserved. | Written by Content Motive