2017 Toyota Avalon Model Information
If you are looking for more 2017 Toyota Avalon Model Information, Toyota of Irving is the right place for you. Our dealership can tell you everything you need to know about this full-size sedan to make an informed purchase decision.


Engine: 3.5L six-cylinder
Horsepower: 268hp
Torque: 248 lb-ft
Transmission: automatic
Fuel Economy: 21/30 mpg
Highlights of the 2017 Toyota Avalon

Most Toyota lovers and aficionados will know that the 2013 Avalon was redesigned to give it a new look and improved features, and then in 2016, Toyota once again gave a significant facelift to the Avalon. So, the 2017 Toyota Avalon is a whole new package, replete with stunning features and amenities that will make you yearn for the vehicle. One thing you can be certain of is reliability. Toyota never compromises on the reliability of the vehicle, and this is evident in the 2017 Toyota Avalon model. When you check the 2017 Toyota Avalon Model Information, you will see that Toyota has equipped the vehicle with numerous safety features that give you the confidence to get behind the wheel without worries.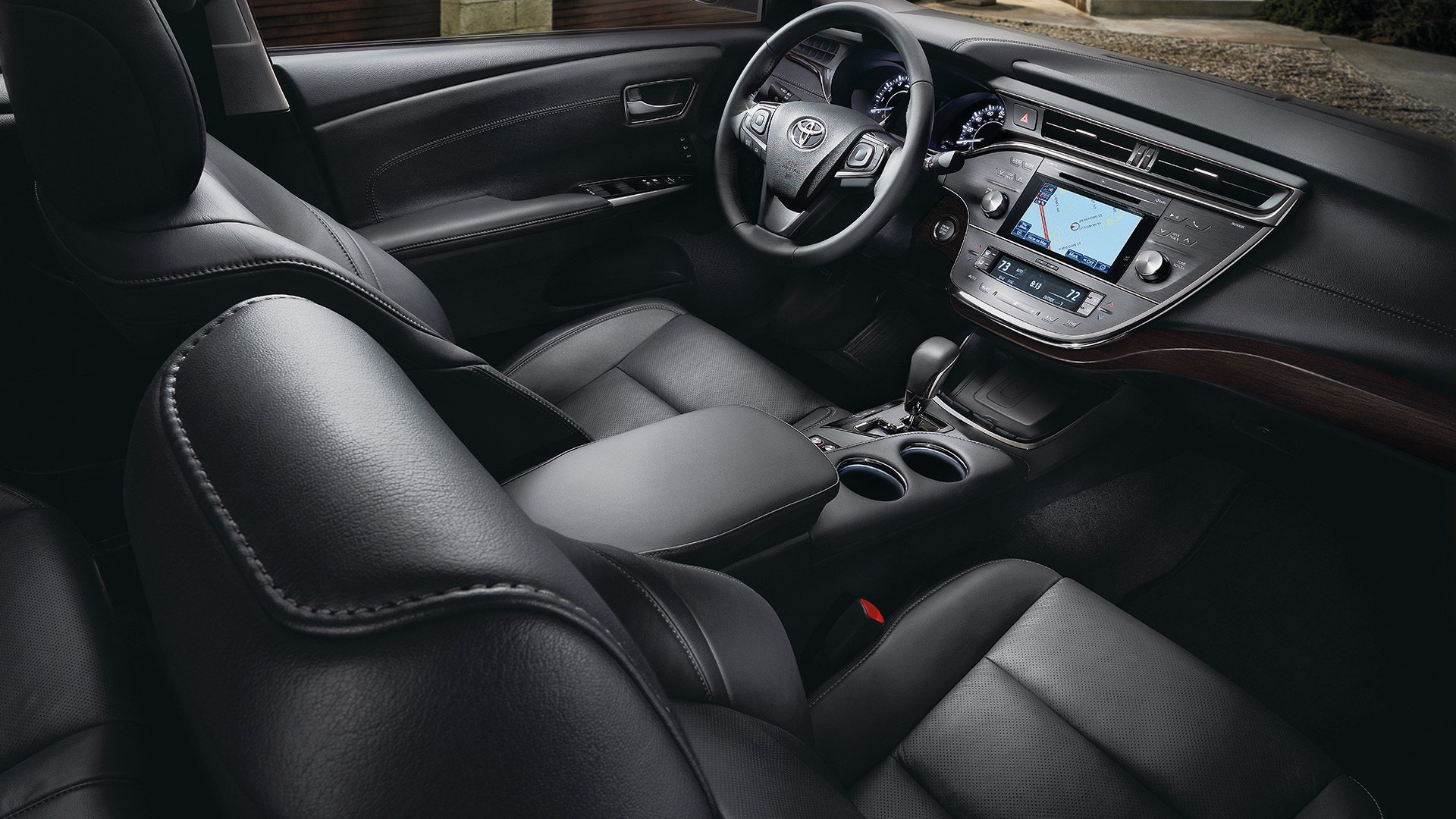 Inside the 2017 Toyota Avalon.
Safety Features of the 2017 Toyota Avalon

If you get an opportunity to take the Avalon on a test drive, don't miss the chance. You can check the automatic emergency brake system in action. This safety feature is standard in all Avalon trims, and you will love that it makes your ride safer. The system works by slowing down your vehicle or bringing it to a halt if it feels that the car could be involved in a collision and you are not taking corrective measures.

During the course of seeking 2017 Toyota Avalon Model Information, you will be able to learn more about the proprietary Toyota Safety Sense P. This unique system is an amalgamation of four safety systems. It alerts you if you stray from the center of the lane with the help of lane departure alert; it detects pedestrians who may be in your path along with the pre-collision, brake system; radar cruise control to ensure you keep a safe distance from the vehicle in front of you and automatic high beam to boost visibility in the dark.

If that is not enough, there is another safety feature that will amaze you when you check 2017 Toyota Avalon Model Information. If the weather gods are against you and it starts raining, your wipers will automatically adjust their speed depending on how fast you are driving and hard it is raining.


Performance of the 2017 Toyota Avalon in Irving

You will not be disappointed with the performance of the Toyota Avalon. This is because the vehicle comes equip with a 3.5L engine that is capable of generating 269hp. This engine is capable of generating the power the vehicle needs whether you are cruising at a reasonable speed or you are accelerating on the highways. You will not feel the engine moaning or groaning, and the ride will be smooth and effortless. You will enjoy the ride in cold winter months, as the latest Toyota Avalon comes with heated front seats that are beautifully upholstered in leather. Even the steering wheel is covered in leather for a comfortable and stress-free grip. The XLE and Limited trims of the Avalon come with cutting-edge suspension system and 17-inch wheels that just add to the overall look and feel of the vehicle and ensure you enjoy maximum traction on any kind of terrain.

The infotainment system in the 2017 Avalon allows you to connect your smartphone to the system so that you can benefit from the app-based navigation. Using the GPS on your smartphone, you can guide your vehicle to its destination. The XLE Premium trim goes one step further as it has an inbuilt navigation system, wireless mobile charging facilities, blind spot monitoring and even rear cross-traffic alert system. While looking for 2017 Toyota Avalon Model Information, you will discover that the higher end trims have auto-dimming side mirrors so that lights from the vehicles behind you do not blind you. The mirrors can be connected to your HomeLink opener of your garage so that you do not have to exit the vehicle to open the garage door.

At Toyota of Irving, you will get comprehensive 2017 Toyota Avalon Model Information. We have served several satisfied customers from Oak Cliff, Bedford, Arlington, Grand Prairie and Carrollton. We would love an opportunity to serve you, as well. Contact us today at 877-418-7242 and speak to our efficient and knowledgeable sales team. You will not be disappointed!


© Copyright Content Motive, 2017.
All Rights Reserved. | Quality dealer content by Content Motive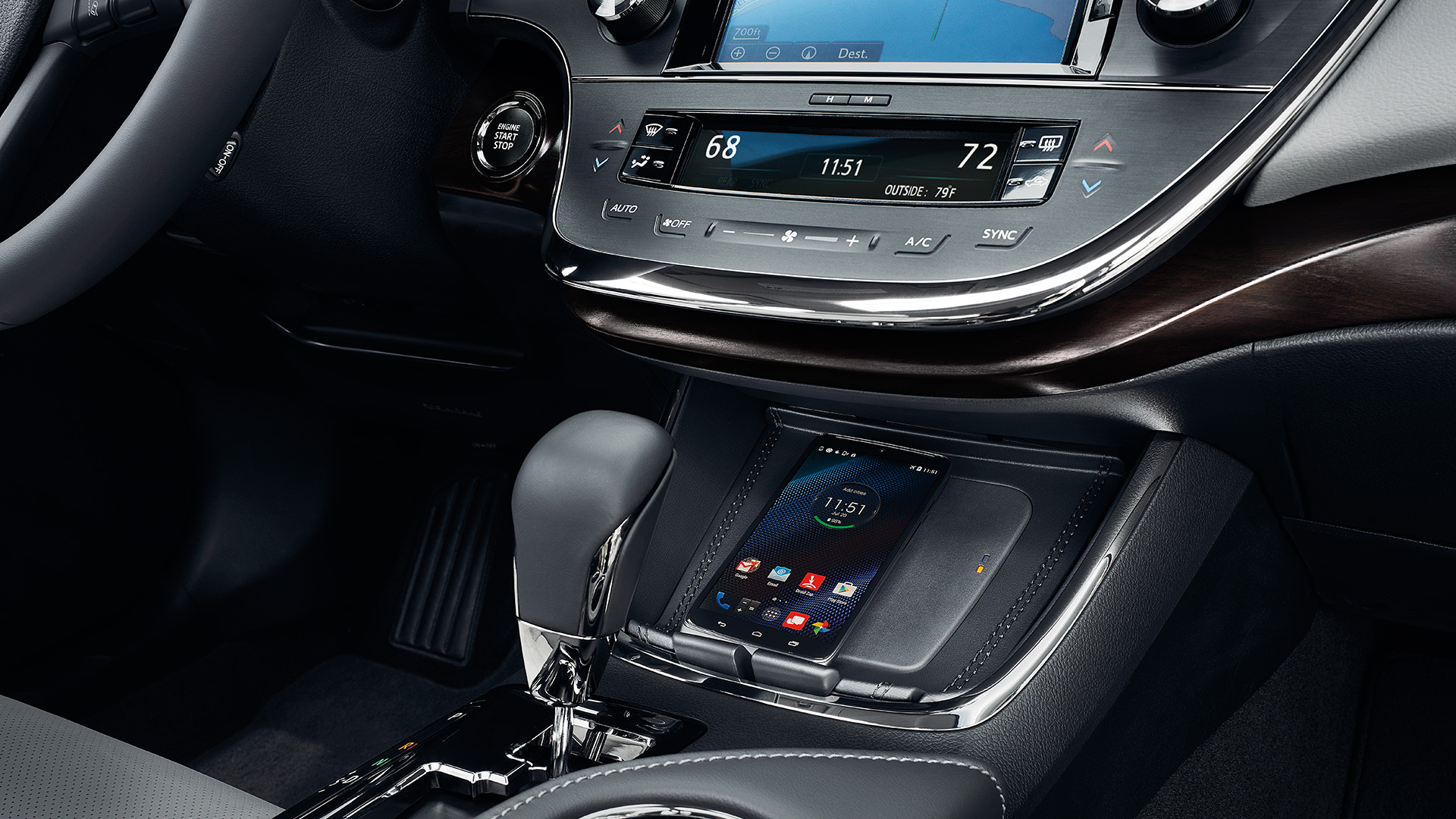 Even your gadgets have a place to sit inside the 2017 Toyota Avalon.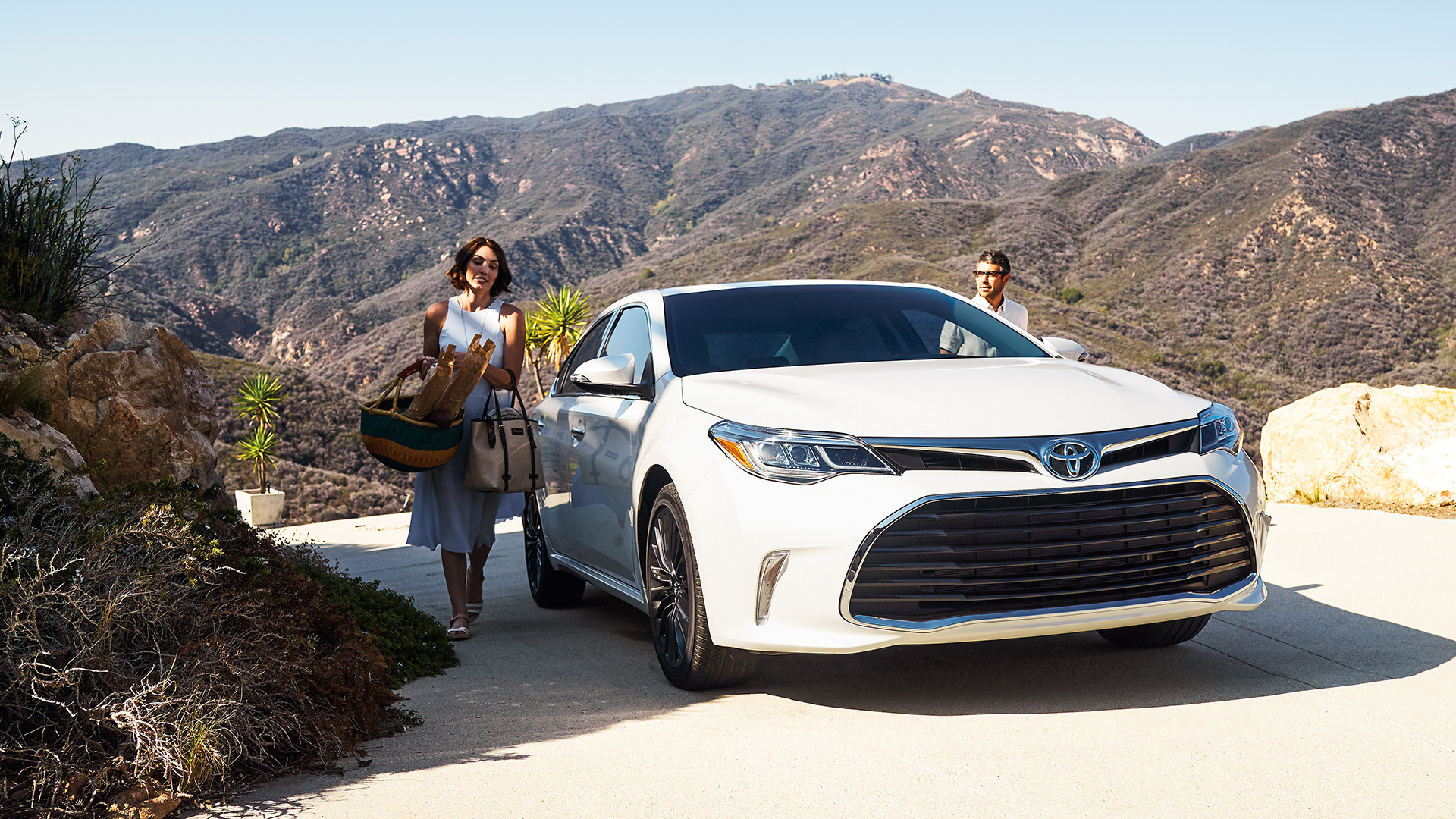 Test drive the 2017 Toyota Avalon at Toyota of Irving.